The Challenge
Bellair Country Club, located just outside of Tampa Bay, Florida, is considered to be the oldest golf club in the state. During the complete renovation in 2022, the architectural firms goal was to bring the west course layout back to its original design, which was created by Donald Ross in 1915.
In doing so, a forgotten and buried creek was discovered and brought back to its original size and flow. The challenge that was tasked to Black Creek Construction involved the installation of 9 new timber bridges to accommodate future traffic across the creek.
The Solution
During the summer of 2022, B.C.C. spent one month building these 9 new timber bridges. Of the new nine, there were (4) pedestrian rated, (4) 5-ton rated, and (1) 10-ton rated bridges.
These timber bridges were built meeting the scheduled, structural, and architectural requirements that were demanded from us.
Our Values Make A Difference
Quality is never compromised
Environmentally Sensitive
Work that stands the test of time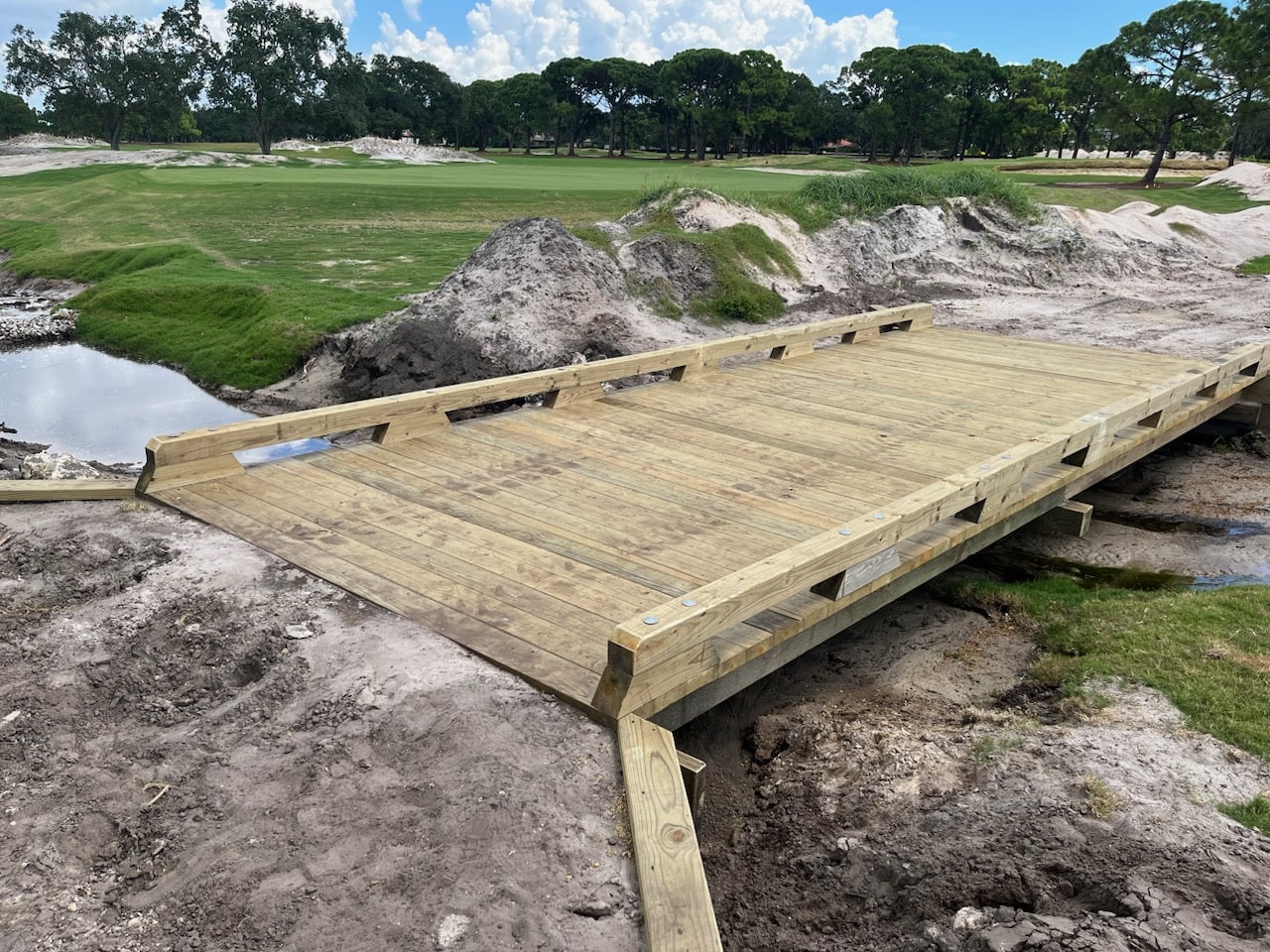 A Visual Glimpse Of The Project
Get A Quote For Your Project