The Challenge
High Hampton Resort and Country Club, located in Cashiers, N.C., is a historic and high-end destination. It is home to a newly renovated 18-hole Tom Fazio Golf Course and lakeside resort and spa. There was one problem that hindered the resort and golf course, a state highway that split the High Hampton property.
This made it difficult and sometimes dangerous for golfers and resort staff having to cross the highway to play and service both sides of the property. Along with the need of a bridge, also came the challenges of protected trout streams, methods of construction close to a state highway, providing two-way flow on the bridge, and time frame.
The Solution
Black Creek Construction having already built multiple timber bridges for the resort and golf course was given the opportunity to bid, and won the project. Through scheduling, designing, and communication with the developers, state department of transportation, and other vendors, B.C.C. was able to construct this 16ft wide x 1,250ft long 5-ton rated timber bridge.
The bridge itself has three entrances/exists, crosses over the protected trout stream three separate times, consists of a "T" – intersection, and crosses over North Carolina state highway 107. The 70ft span crossing over NC-107 is done so with the use of (6) I-beams and has a clearance of 18ft above the asphalt below. The bridge has even been given a nickname, "The Gateway to Cashiers".
Our Values Make A Difference
Quality is never compromised
Environmentally Sensitive
Work that stands the test of time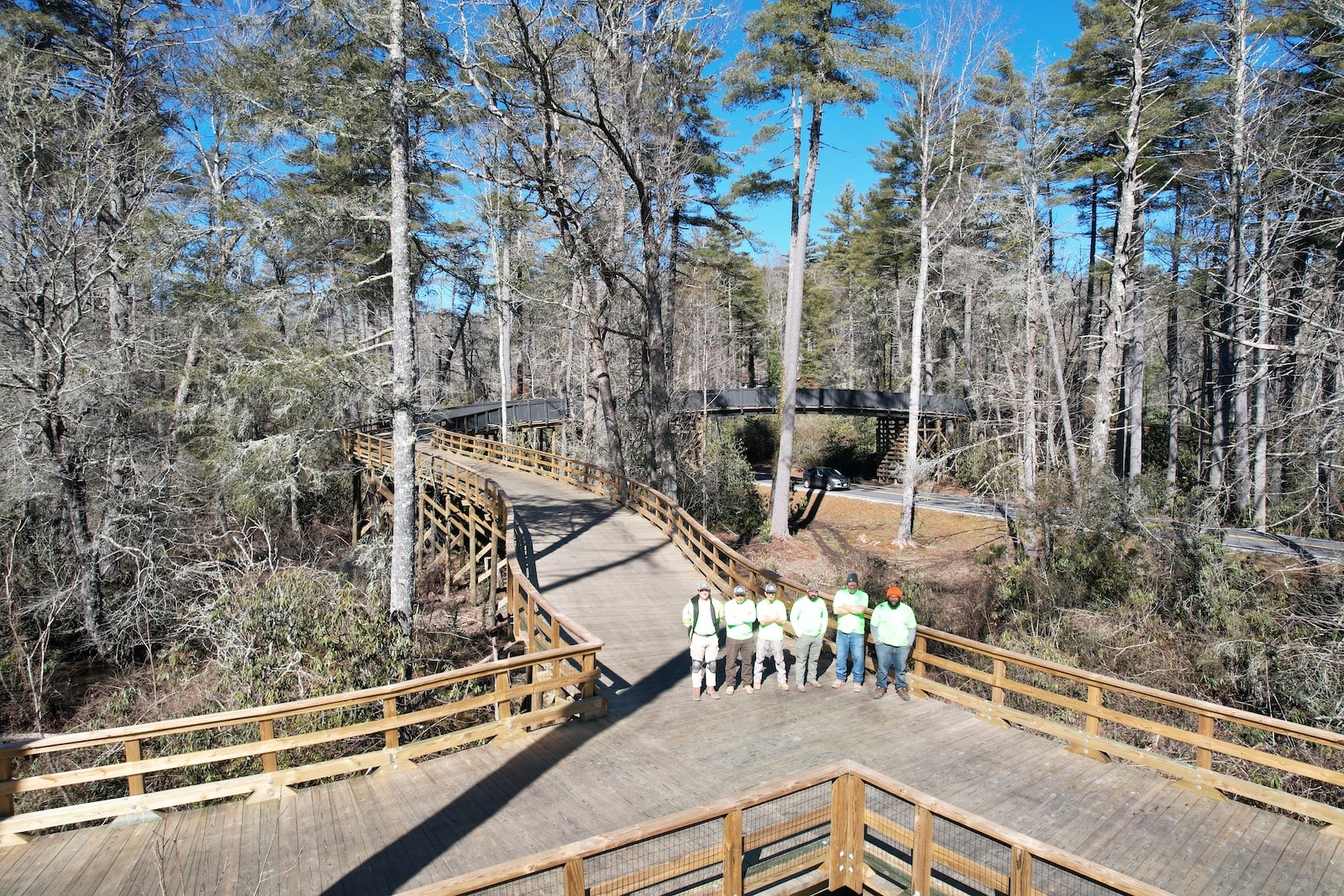 A Visual Glimpse Of The Project
Get A Quote For Your Project