The Challenge
Waterways Township is a gated community siting on 2,300 acres about 45-minutes south of Savannah, Georgia. The development's focus is that of living with nature and being able to access and live near the water.
Black Creek Construction was contacted about the need of a bridge to give access to a new planned neighborhood within Waterways Township. The bridge was not only needed for future residential traffic, but also for the actual development of the wooded island, now called Harbor Retreat.
The Solution
After the designing and engineering phase was complete, Black Creek Construction was able to begin and complete a brand-new DOT HS20-44 vehicular bridge measuring 34ft wide x 81ft long, that includes a 7ft wide pedestrian boardwalk.
The timber vehicular bridge was completed in the summer of 2020 and is now being used daily for the development of an estimated 150 Pulte-built homes, private roads, and recreational activities.
Our Values Make A Difference
Quality is never compromised
Environmentally Sensitive
Work that stands the test of time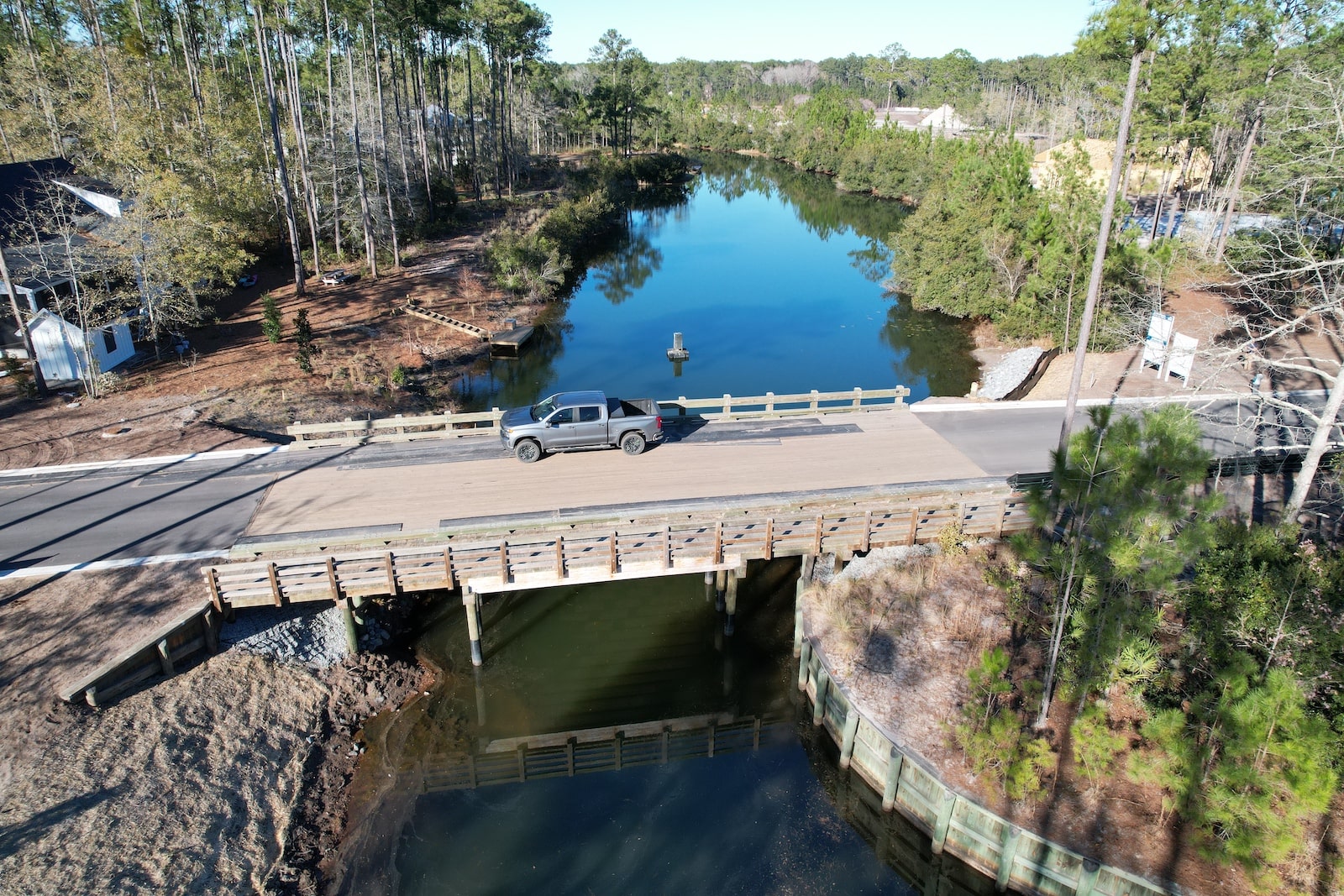 A Visual Glimpse Of The Project
Get A Quote For Your Project