The Challenge
Occano, previously named Scotch Hall Preserve, is a residential community built around an Arnold Palmer Signature 18-hole golf course, private marina, and million-dollar homes on the Ablemarle Sound in Merry Hill, N.C. On the main road lies a 34ft wide x 151ft long DOT HS20-44 vehicular bridge.
This vehicular bridge is the only means to the back of the development and had severe issues surrounding the sacrifice decking on the vehicular portion, as well as the decking on the 7ft wide pedestrian path. Black Creek Construction was contracted to replace the 5,134 square feet of decking, while also keeping half of the bridge open for traffic at all times.
The Solution
Black Creek Construction successfully replaced all of the vehicular sacrifice decking without any traffic incidents or disruption, as well as inspecting the sub-decking along the way. The 7ft wide x 151ft long pedestrian portion received a new deck and additional structural support.
The bridge railing and handrails were pressure washed and two coats of sealant and stain were applied to bring the timber back to life. The restoration of this vehicular bridge was completed simultaneously with the re-decking of several other 5-ton timber bridges on Occano's golf course.
Our Values Make A Difference
Quality is never compromised
Environmentally Sensitive
Work that stands the test of time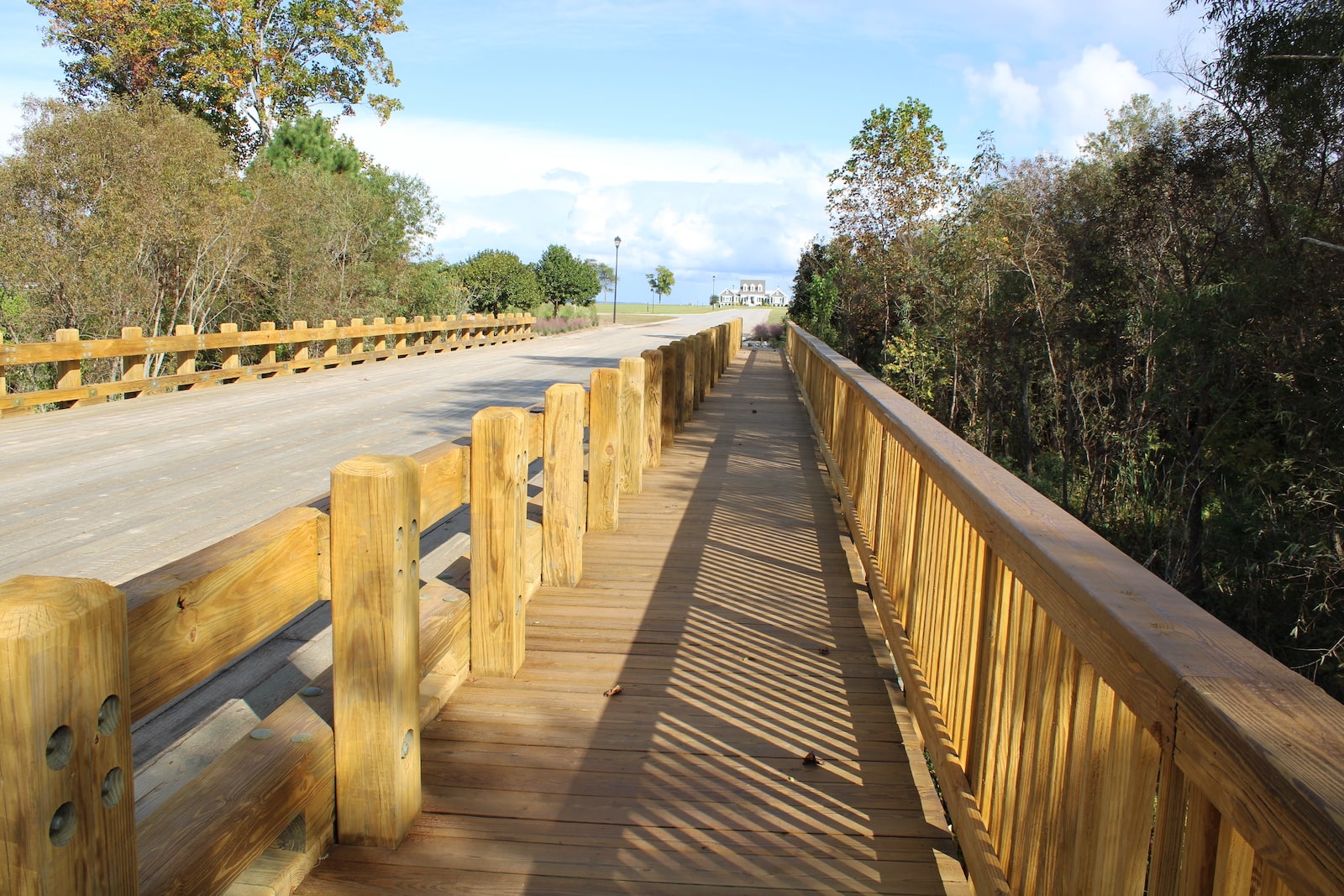 A Visual Glimpse Of The Project
Get A Quote For Your Project