The Challenge
The Landings Course is the original of now six "Championship" golf courses located in Reynolds at Lake Oconee. The course was built in 1986 and designed by architect, Bob Cupp. During minor renovations in late 2021, it was decided that three existing timber bulkheads were in need of total replacement, two of which were located on the busy lake itself.
Two of the three existing timber bulkheads protected the integrity of greens, and one protected a raised tee from the choppy lake waves. A new timber bulkhead would also need to be built in the interior of the course to shore up another
green.
The Solution
Black Creek Construction mobilized and began the rebuild of over 1,200 linear feet of timber bulkhead in early 2022. To ensure that no construction debris or lake bottom silt would make its way out into Lake Oconee, a curtain of floating turbidity barrier was placed just outside of the work zones.
Proper pile depths, material size, and adequate compaction in lifts were done to ensure a long structurally and aesthetically-pleasing lifespan. All of this was completed around the scheduling of busy golfing tournaments near Master's week.
Our Values Make A Difference
Quality is never compromised
Environmentally Sensitive
Work that stands the test of time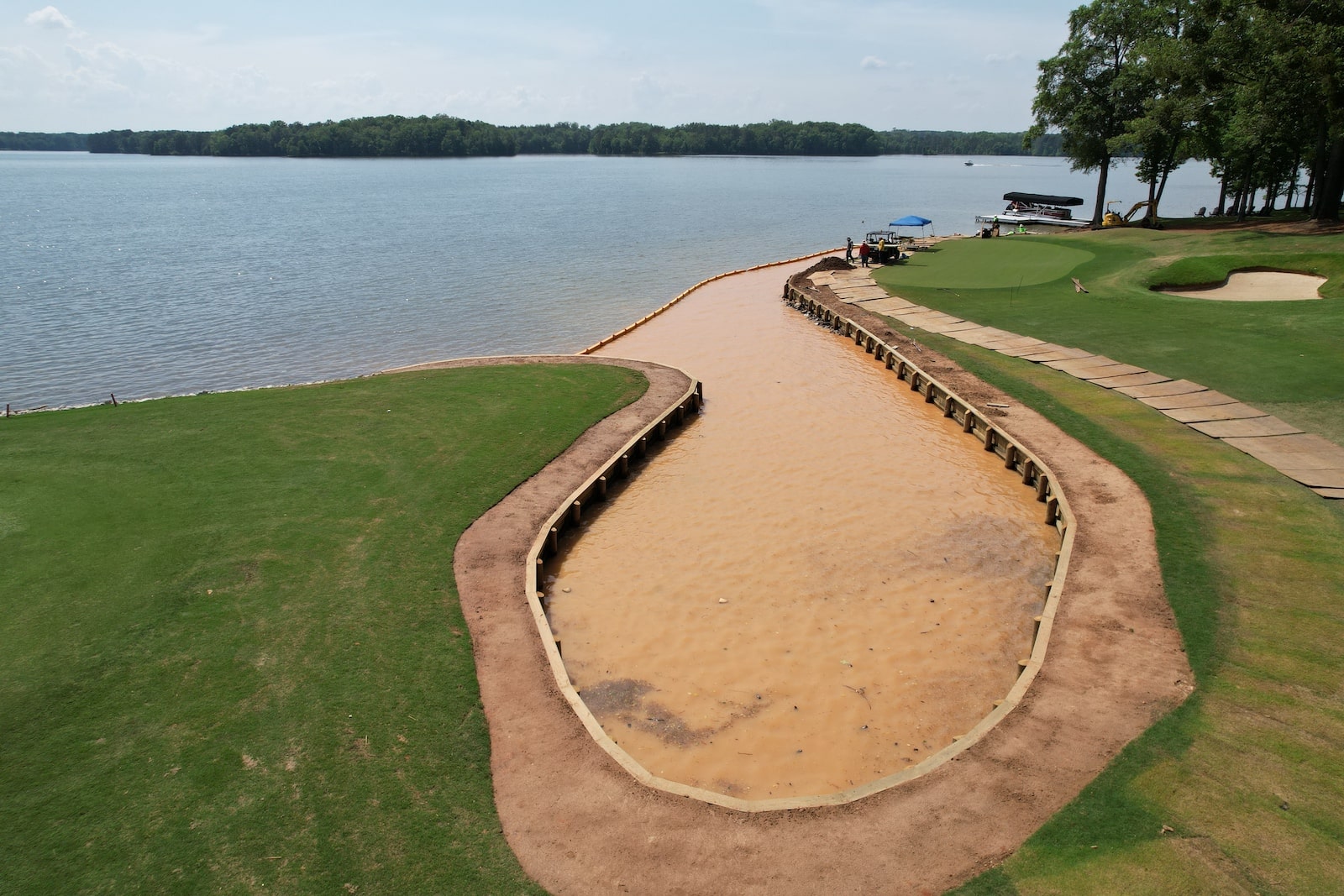 A Visual Glimpse Of The Project
Get A Quote For Your Project